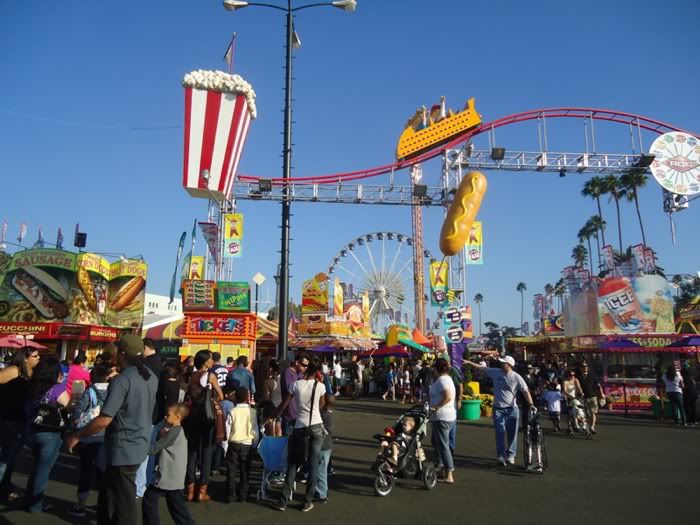 for the first time in LIFE,
I went to the L.A. County Fair!
Kev and my sisters Taylor & Aliyah joined in on the fun,
especially since it was the last day of the fair's summer run.
It was such a gorgeous day out and the place was jam packed with youngsters and oldsters lol
which made for some hilarious people watching.
indulging in lots & lots of food
along with plenty of games that had us waste our money away
just for ridiculously small stuffed animals. lol
The fair was all that I expected and more,
deep fried frog legs and all.
So next summer, I'm more than ready to partake in another fairground adventure.