I'm just now getting over the soreness that had overcome my body after
participating in THE longest journey on foot....aka the L.A. Aids Walk.
It was a no-brainer to support such a powerful movement with the crew:
Chelsea, Keek, Bree, Sulem, and Krystlasia
We walked a good 2 miles to get there--after taking the metro and the bus--,
walked 6 miles amongst more than 30,000 people,
then walked 2 more just to get to the car. lol
And, it was raining.
But all in all, it was for a good cause and I had blast with my girls.
Plus, we rewarded ourselves by indulging a hearty meal from
Roscoe's afterwards. ;]
Team Bullets&Bows!!!
Rah! Rah! Sis boom BAH!
I had to snap a picture of this kid....his style was simply amazing!
& Sulem was beyond obsessed...lol
Krystalasia & Waka.
I don't think he was part of the festivities...
we just happened to spot him coming out of the Beverly Center. lol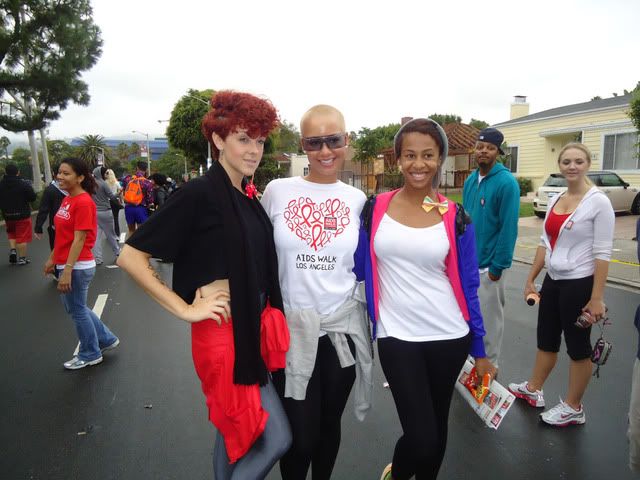 Such a sweetheart. ❤
Just passed the finish line!