Contrary to this fit,
I've never been a huge fan of the nautical trend.
The infamous red, white & blue combo along with huge adorning anchors all over everything is just not my cup of tea.
But my current obsession with stripes has caused me to fall in love
with a select few sailoresque items.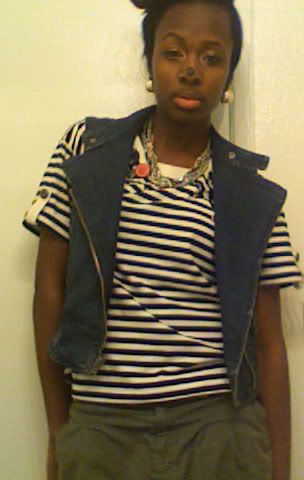 Black & white striped shirt with sailor embellishments:: Forever 21
Denim sleeveless vest:: Forever 21
Brown woven belt:: Forever 21
Army green cargo pants:: Forever 21
Taupe booties:: Forever 21
Gold & pearl earrings:: Forever 21
Multi-chained necklace:: Forever 21