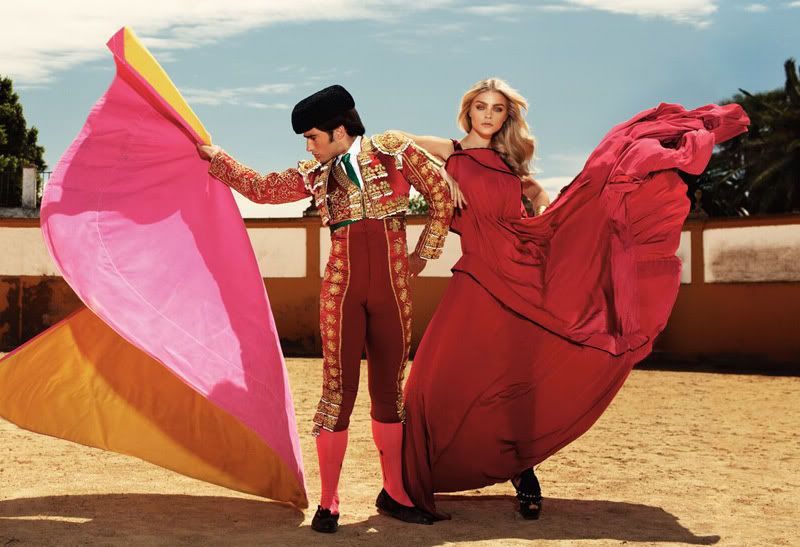 Jessica Stam is hands down one of my favorite fashion models.
She's one of the few whose versatility makes her such an eye catcher.
And on top of that, she's GORGEOUS! lol
The Americana folks at Harper's Bazaar snatched her up for their
August 2010 issue's colorful Spainish editorial, and with the help of photographer Alex Lubomirski and stylist Clare Richardson, las fotos son perfectas!