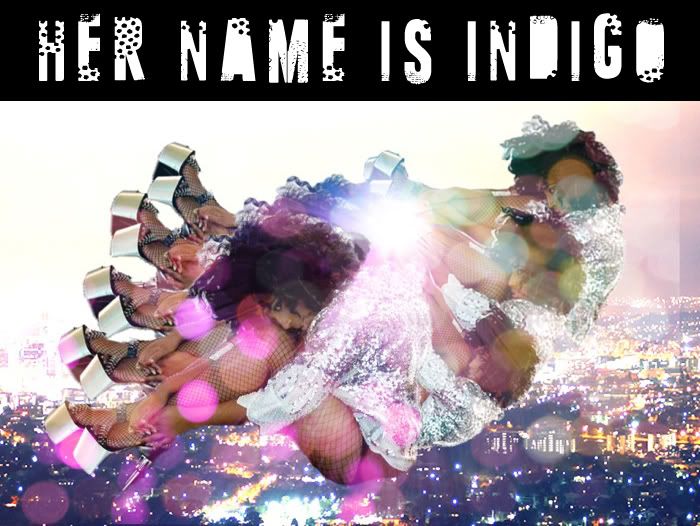 We all know that I'm a sucker for the rarities within fashion, art, and music that shy away from the norm.
And one of these trendsetters is upcoming singer/songwriter,
Indigo Charlie
.
Aside from her funky style and her look--as she sports a full head of kinky curls--that will make it easy for you to spot her out of a crowd, what sets Indigo Charlie apart from the rest is her unique voice.
On my first listen to her debut single "Never Change," I wasn't sure what to expect.
But being that I've found myself listening to the song over and over,
it's obvious that I'm sold. lol
Though she's a student at the Los Angeles FIDM campus, Indigo Charlie has her hands full...
considering the fact that she's also the personal assistant to Solange Knowles. The indie musician is definitely on the right track and is hunting for a label to call home.
I wish her much success and hope that this is not the last of her,
but only the beginning.